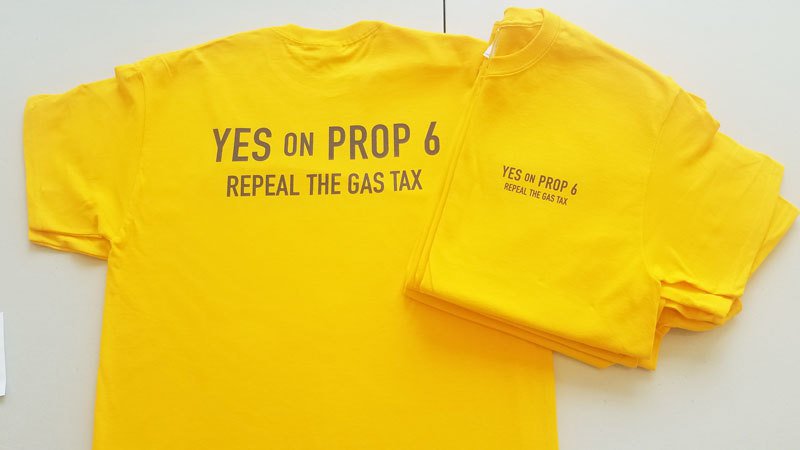 Want to show your support to repeal the Gas Tax in California? Get your swag here – and help get word to vote to repeal the Gas Tax in November!
Gas Tax Repeal T-Shirts
We are fighting to take back California – and it begins with repealing the gas and car tax hikes! As we campaign to repeal these taxes in November 2018, we are most certainly building a statewide political organization of like-minded Californians who realize that we must repeal other taxes and mandates that have caused our cost-of-living to skyrocket.  We must also reform the way government works, become a Rule of Law state again, and defend our personal freedoms. We have a big agenda – and we'd like you to proudly communicate that message with one of our T-Shirts!
If you need different sizes of t-shirts when ordering multiple, please email info@reformcalifornia.org after placing your order and we'll take care of you. 
Donated before using a Revv account?
Login