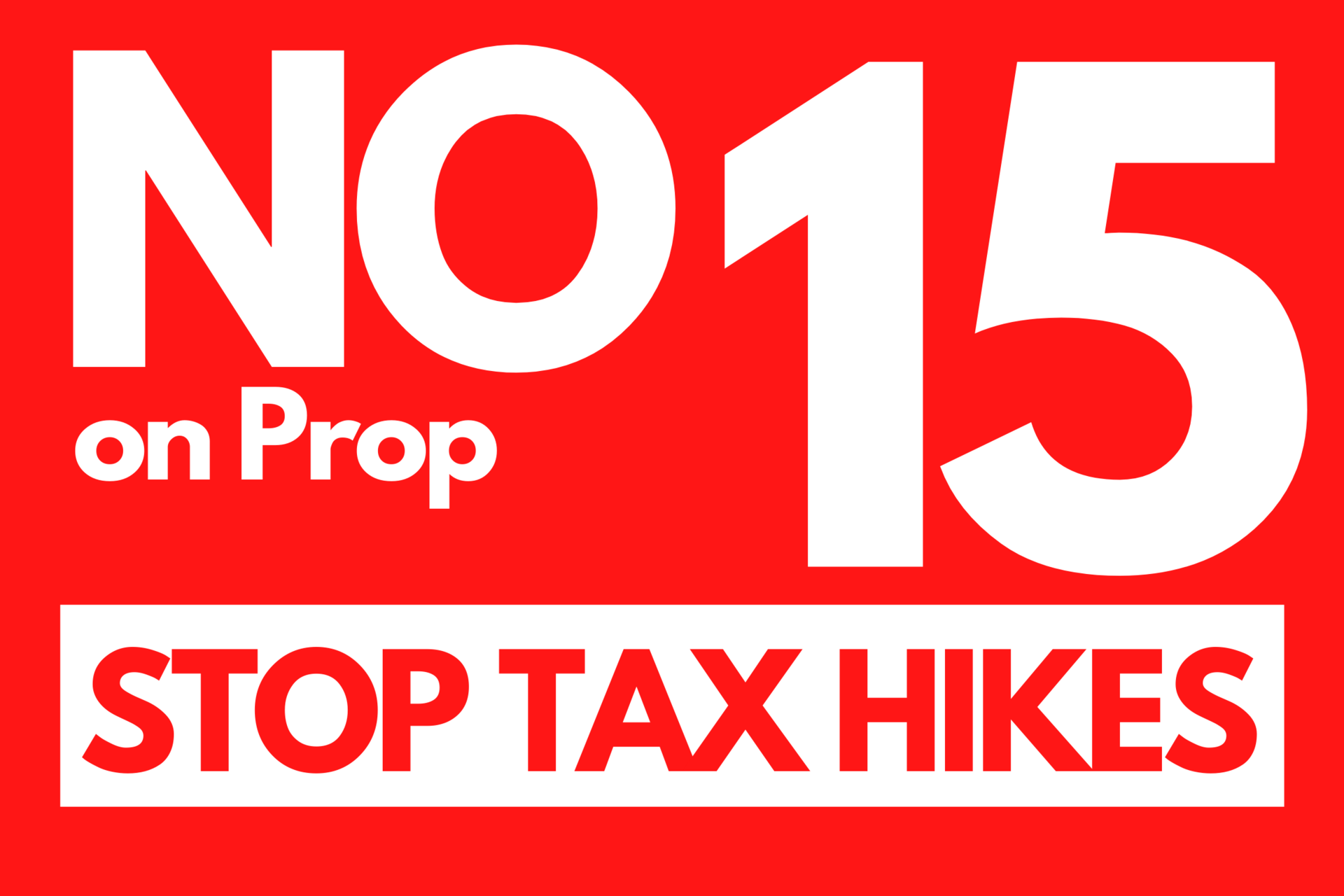 No On Prop 15 - Stop the Property Tax Hikes
California's working families are already struggling with a high cost of living, and Prop 15 would increase our cost of living even more by imposing a massive $12-14 billion per year tax hike!
What's worse, Prop 15 is just the first step the politicians are taking to repeal Prop 13 -- the landmark taxpayer protection law from 1978 that saves thousands each year for homeowners and renters alike.
YOUR HELP IS NEEDED!
Taxpayers are asked to contribute whatever they can to the grassroots campaign organized by Reform California to defeat Prop 15.
Do whatever you can! Every penny is needed!
Donated before using a Revv account?
Login