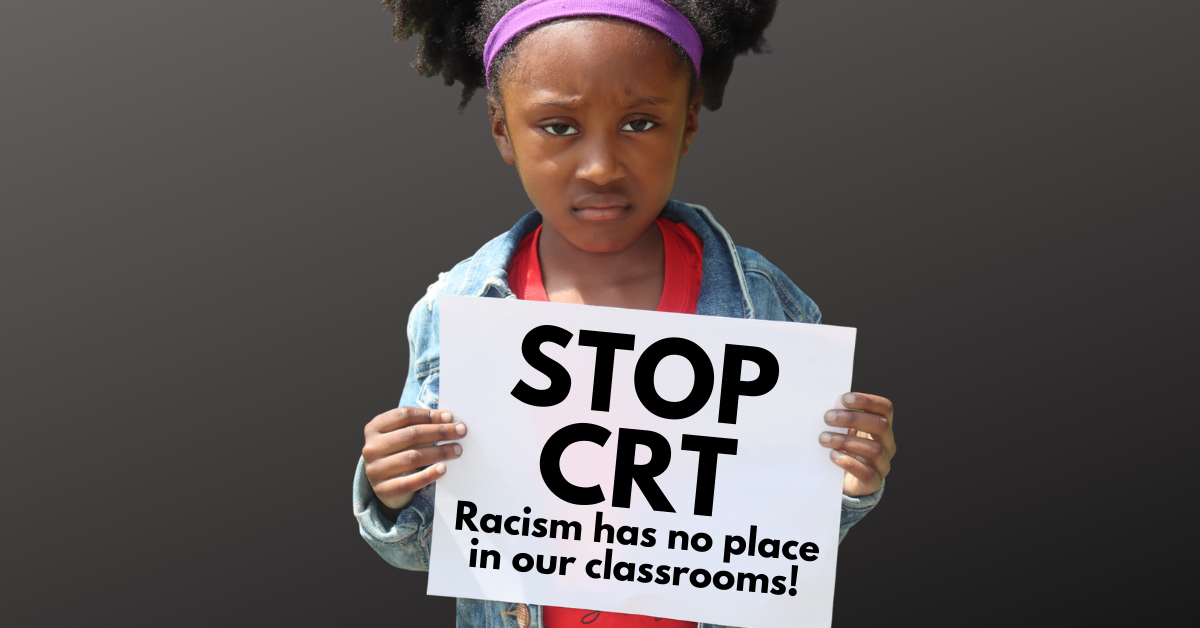 Petition to Stop CRT: Keep Racism Out of Our Classrooms
Left-wing politicians and extremist groups want to use our schools to expose our children to divisive political propaganda called Critical Race Theory (CRT).
CRT presents a completely dishonest, distorted, and divisive view on American History – and seeks to inflames racial tensions among our children. 
Tell your school board you oppose CRT and you demand only an honest and balanced view of US History be taught to our children. 
Sign this petition to join the fight against CRT!