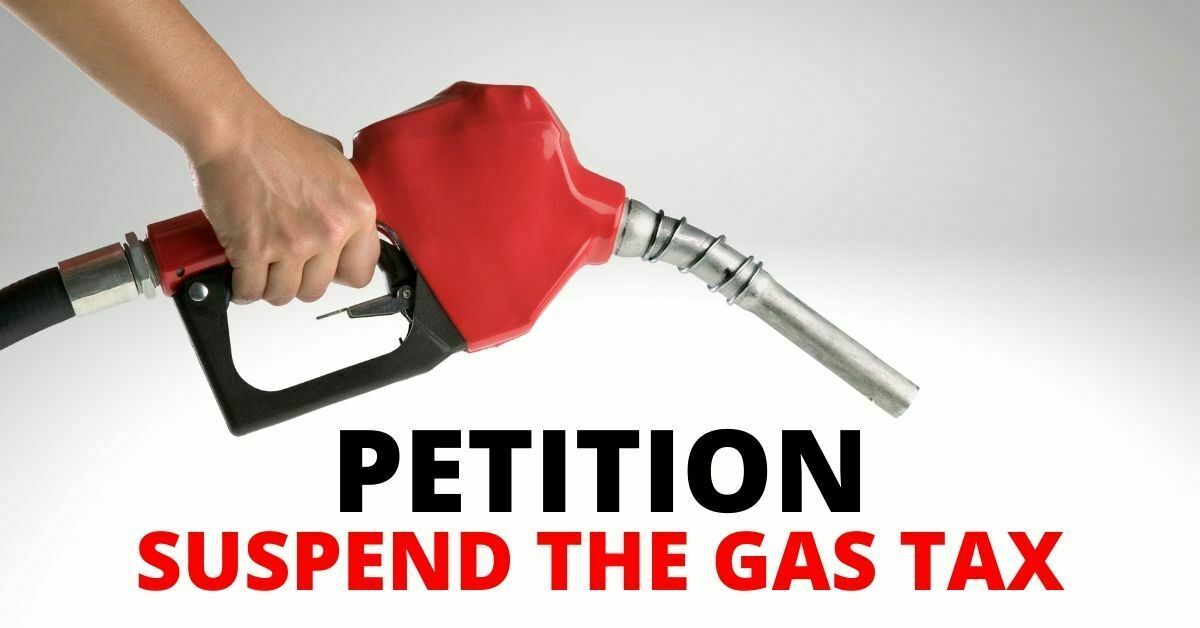 Petition: Suspend California's High Gas Taxes Immediately 
The price of gas is now a record-breaking $5.18 per gallon statewide in California! Working families are getting CRUSHED by these sky-high costs! 
It's time to demand that Gov. Gavin Newsom and the state legislature use their emergency powers to immediately suspend the following California state gas taxes: 
Suspend the Gas Excise Tax: 51.1 cents per gallon
Suspend the Gas Cap & Trade Tax: 40-50 cents per gallon
Suspend the Sales Tax on Gas: 20-25 cents per gallon
Total Immediate Savings to Californians: $1.11-1.26 per gallon 
By suspending these costly taxes on gas, the average California family will save over $215 per month immediately!
Sign this petition TODAY to add your name to the effort to suspend California gas taxes until the Russia-Ukraine crisis is over.