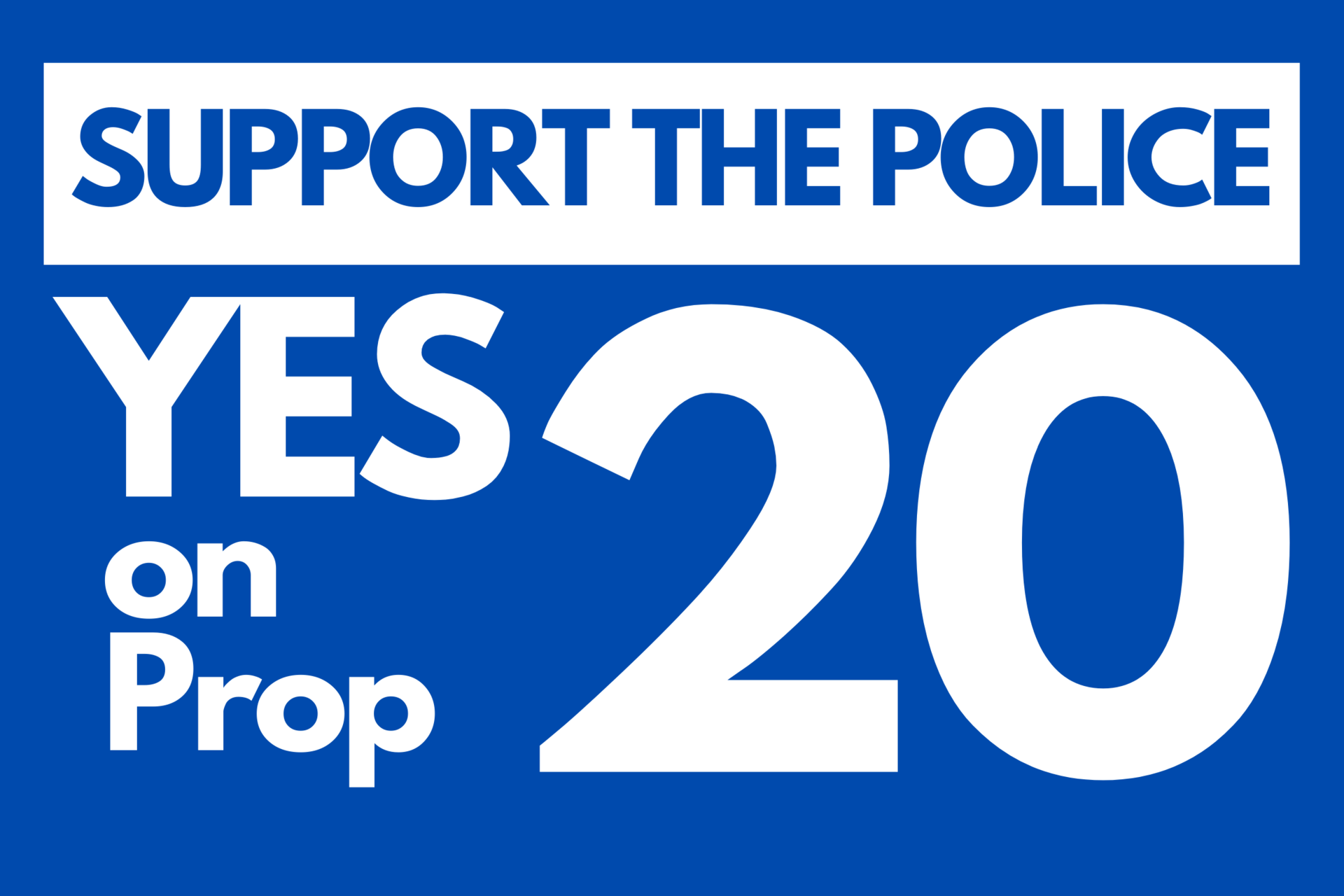 Support Our Police: Support Yes on Prop 20
Join Reform California and support the Yes on Prop 20 – Support Law Enforcement Campaign.
Prop 20 will give California police officers the tools needed to restore law and order and keep our neighborhoods safe – no more coddling of criminals and no more letting looters off the hook.
We need to help the police — and we need your help to support them.
Can you help fund the fight for this effort?
Donated before using a Revv account?
Login